Our concept
We offer a wine storage solution for individuals and companies. Our storage cellars can hold more than 100,000 bottles and are located in a highly secure building in Geneva. In this ideal location, in bottles, cases or crates, the wine and spirits you store with us will mature in serene surroundings, at a temperature of between 12.5 and 13.5 degrees and a humidity level of 65-75%.
You will also have access to the cellar inventory, available in real time on our web platform. All bottles are insured against all risks and damage, at market prices.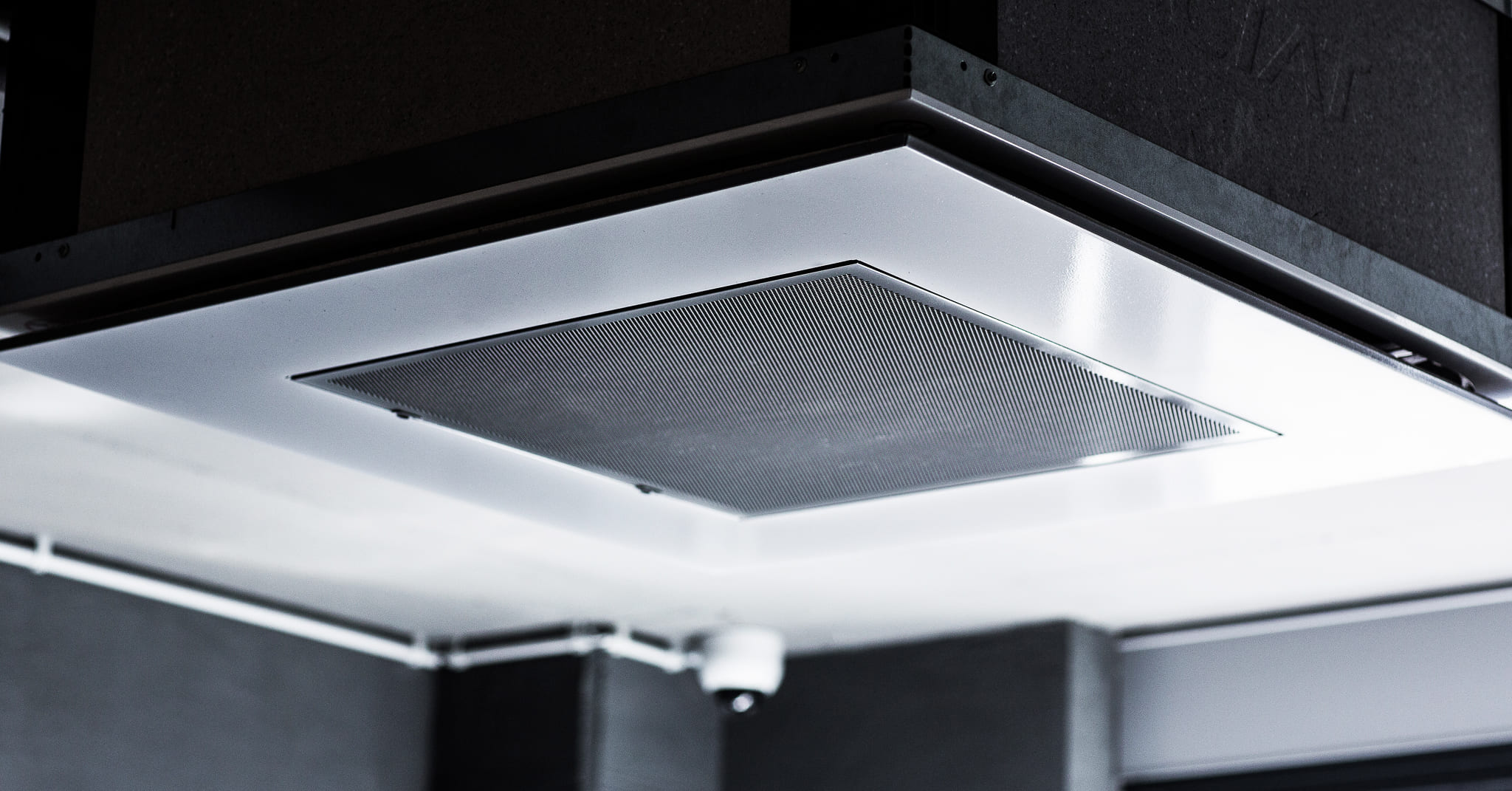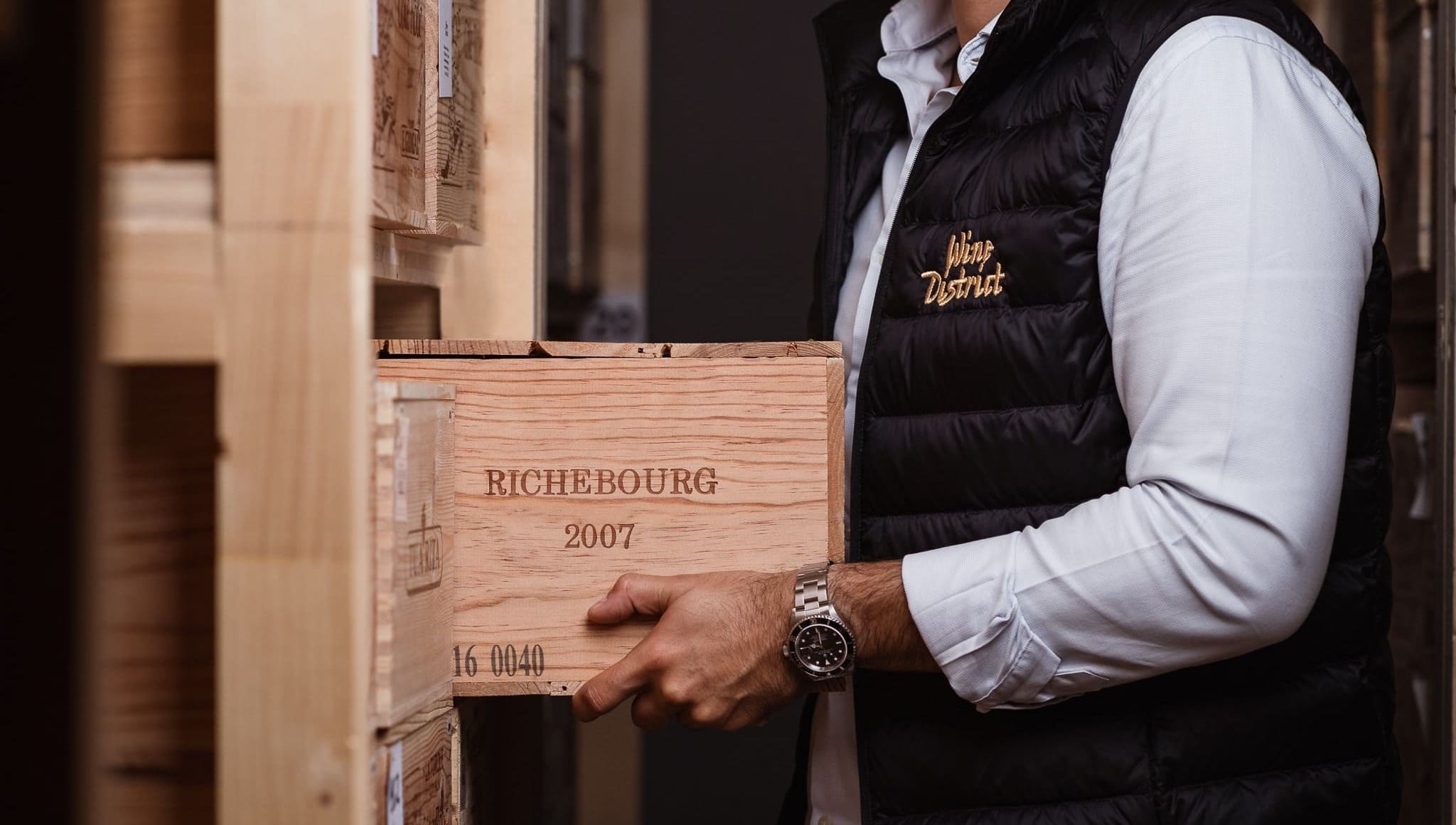 Our story
Our company was set up in 2016, inspired by our passion for wine and the fact that we did were unable to find sufficient space to store our bottles. As a result, we developed a cellar with ideal storage conditions to meet our needs and those of our clients. Today, the company has become a major player in wine storage in the Lake Geneva region and meets the demands of many clients on a daily basis.
Our team consists of Charles, a graduate from a leading Swiss hospitality school. A wine connoisseur, he is also the wine expert for a Koller auction company as well as for various insurance companies. Morgane, our other team member, is an interior designer. Her professional skills have been indispensable for the creation of the storage cellars. She is in charge of client relations and logistics.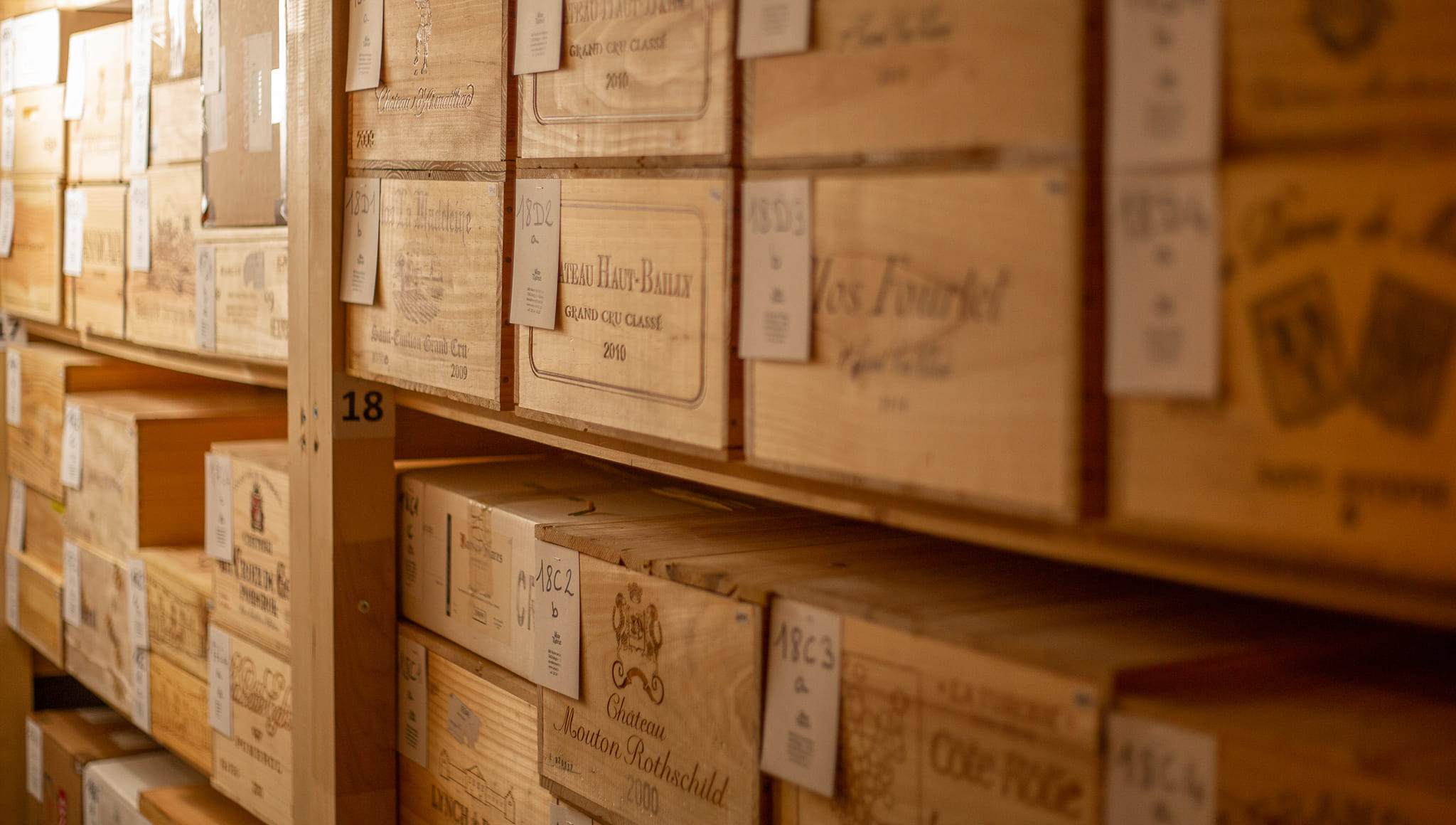 Our price
0.29.-
The wine storage's price is 0.29 CHF + VAT per month per bottle, including insurance. It is invoiced per 12 month period. Decreasing price according to the quantity.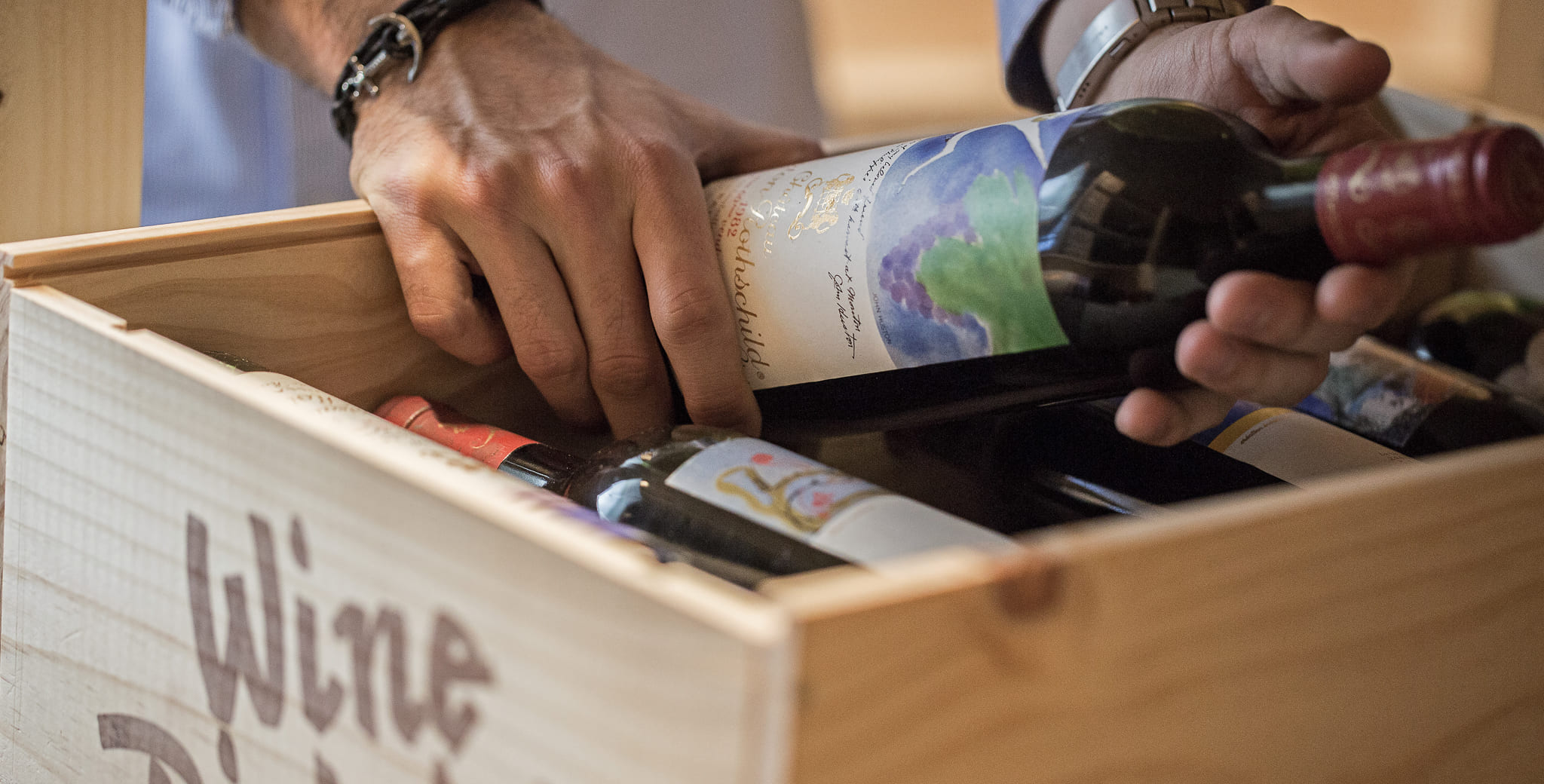 Delivery
We have set up a customised, high quality delivery service now. Have your bottles delivered 6/7 days, wherever you want in Geneva, at the price of Fr. 15.- per delivery. And thanks to our "pick-up points" system, you can also collect your bottles for free from our partner cellars.
In addition, a bottle reception service has been set up, enabling you to send any wines you buy directly to Wine District. You no longer need to wait for a delivery person or to go to the post office to pick up your parcels – just give our contact details for deliveries. Upon receipt of your bottles, we will send you your wine stock entry form.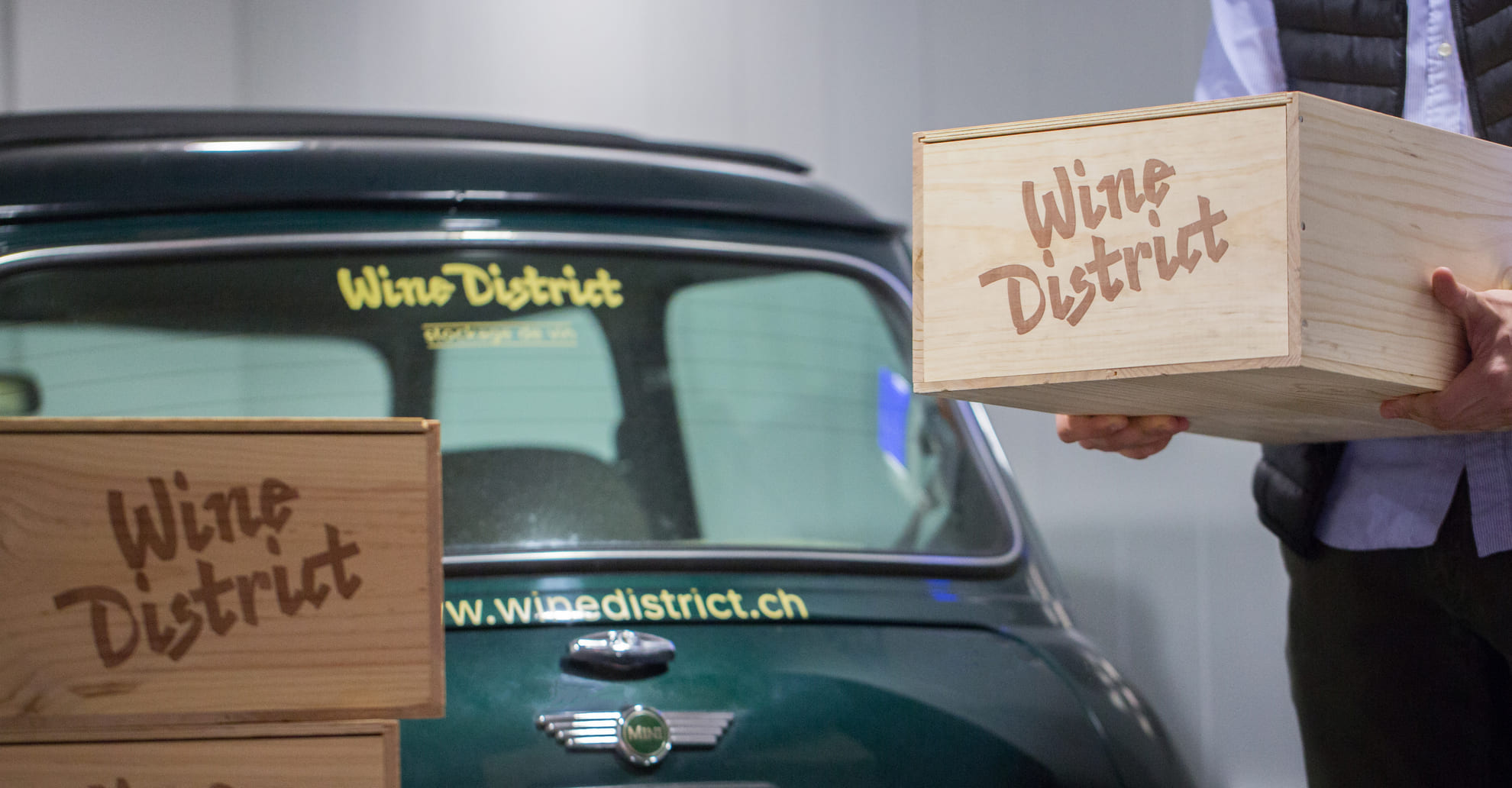 Expertise and wine trading
Any of our clients who wish to sell their wine can refer to our wine appraisal service to learn about the market value of their bottles and their state of conservation (levels, cork, color, etc.). In collaboration with the prestigious Swiss auction company Koller, we organize phenomenally successful wine sales twice a year in Geneva.
We have also developed a wine trading business as we have privileged access to wine supplies from prestigious châteaux and estates. By subscribing to our newsletter, our clients receive our exclusive offers of exceptional wines, benefitting from numerous benchmark products offered at the best market price.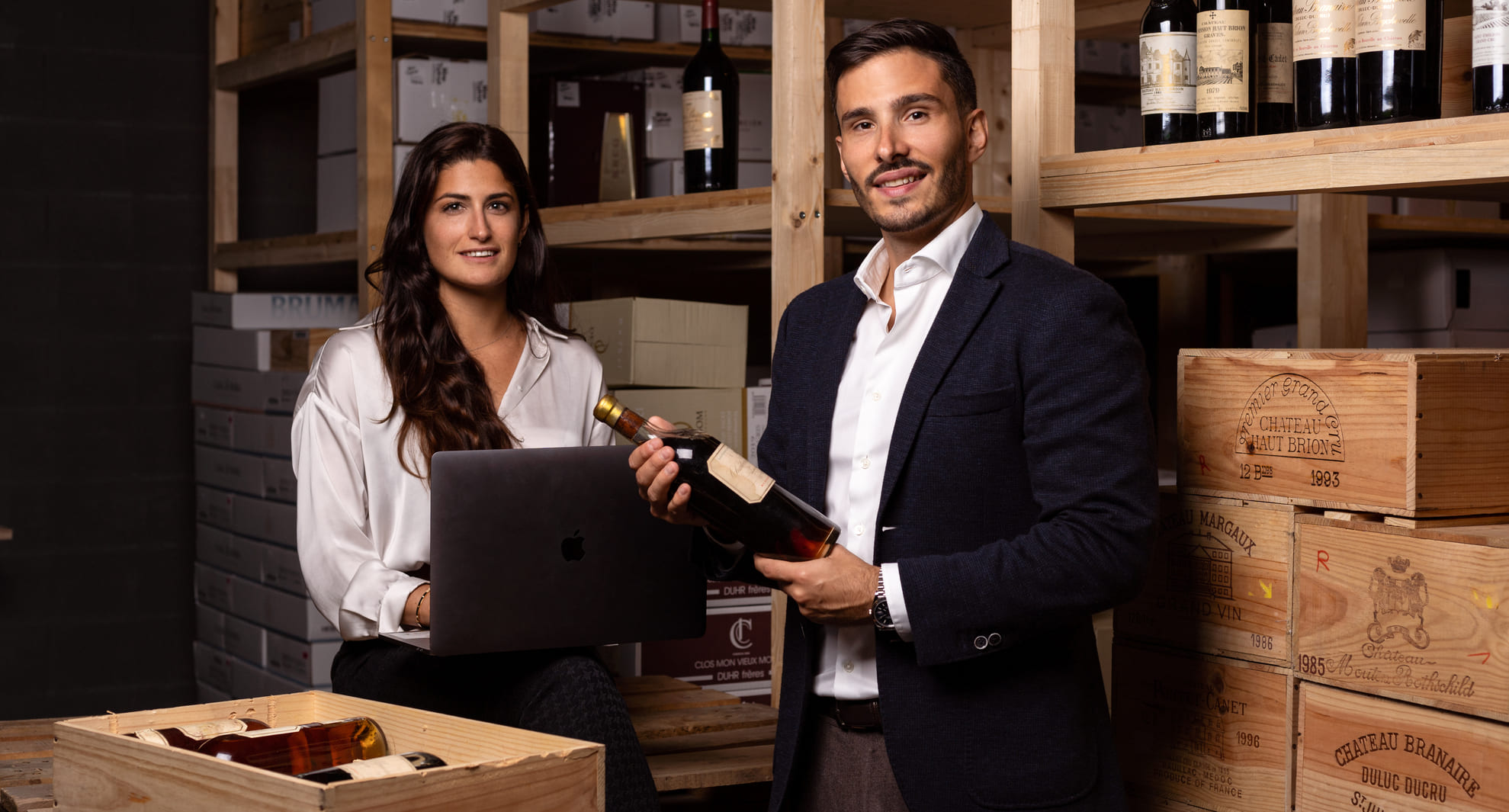 Wine tasting
We did not want to be a mere storage cellar where our customers kept their wines in the best conditions in the region, so we created the "WD Club" to create a link between wine storage and tasting, which is the purpose behind our project.
The storage cellars are a sanctuary to which only the two partners have access to ensure the safety of the bottles. We have designed a superb tasting room in the attics of our building, with a view over the vineyards. At the "WD Club", we hold gatherings of wine lovers, winemakers or château owners, with the aim of opening beautiful bottles and socializing in a friendly atmosphere, with delicious meals prepared by our private chef.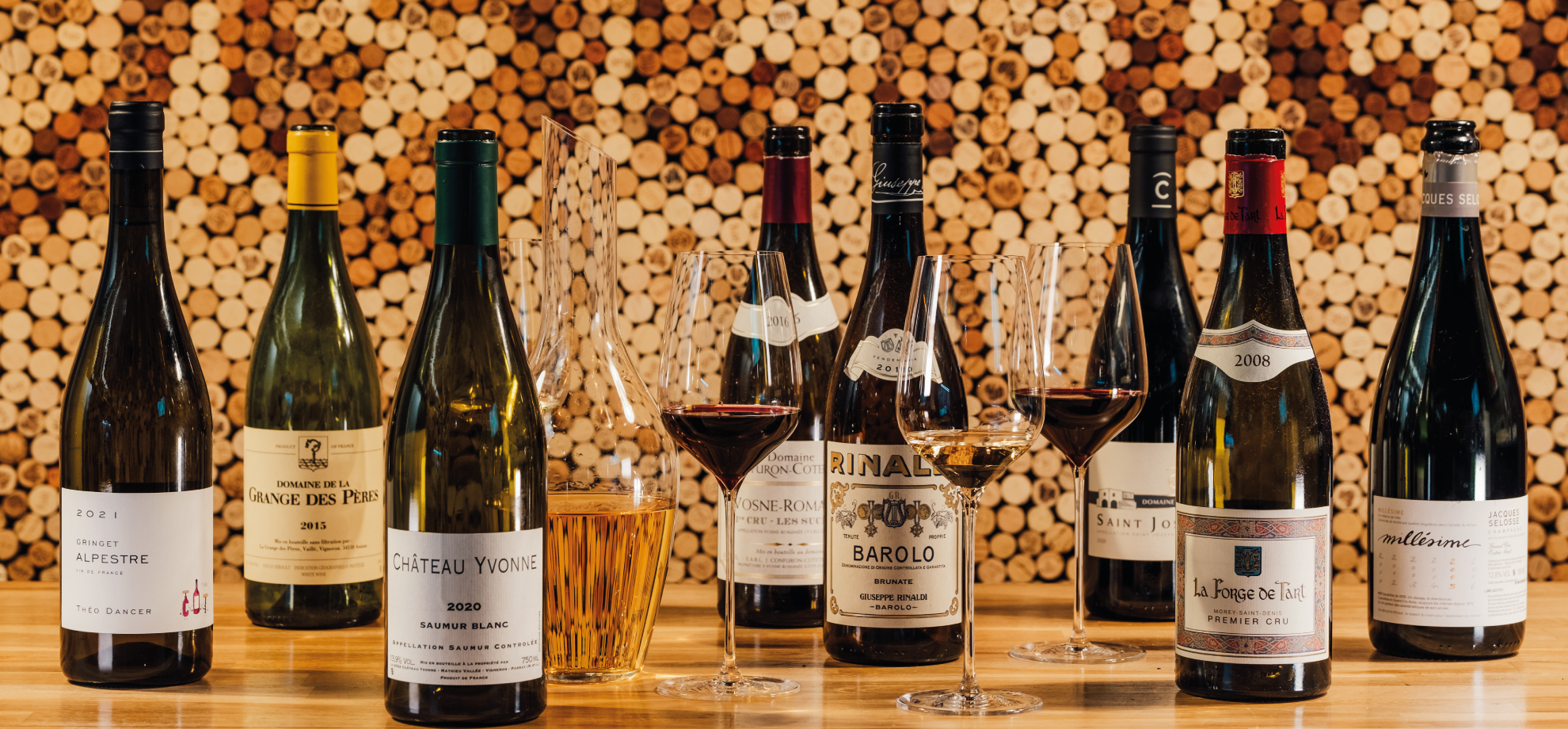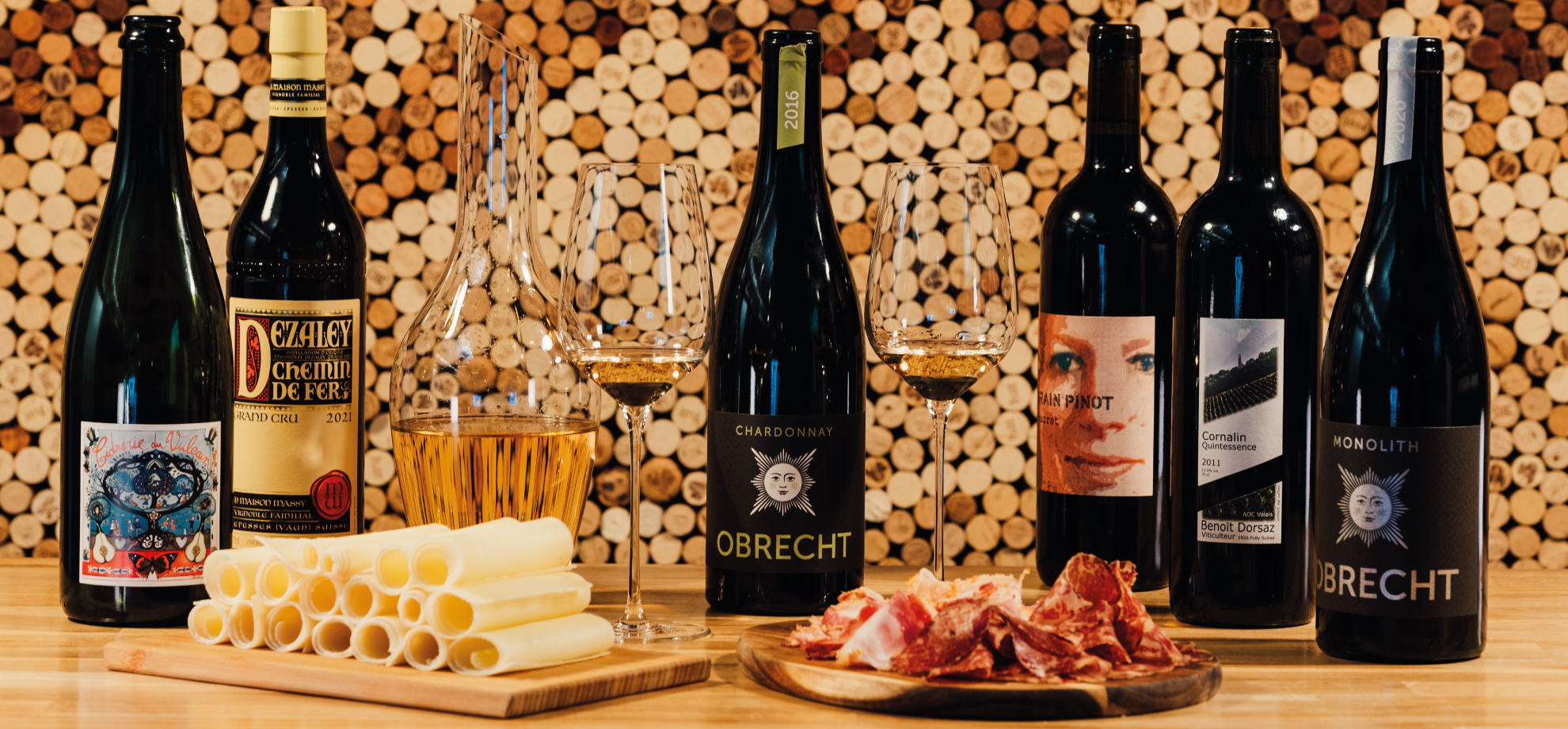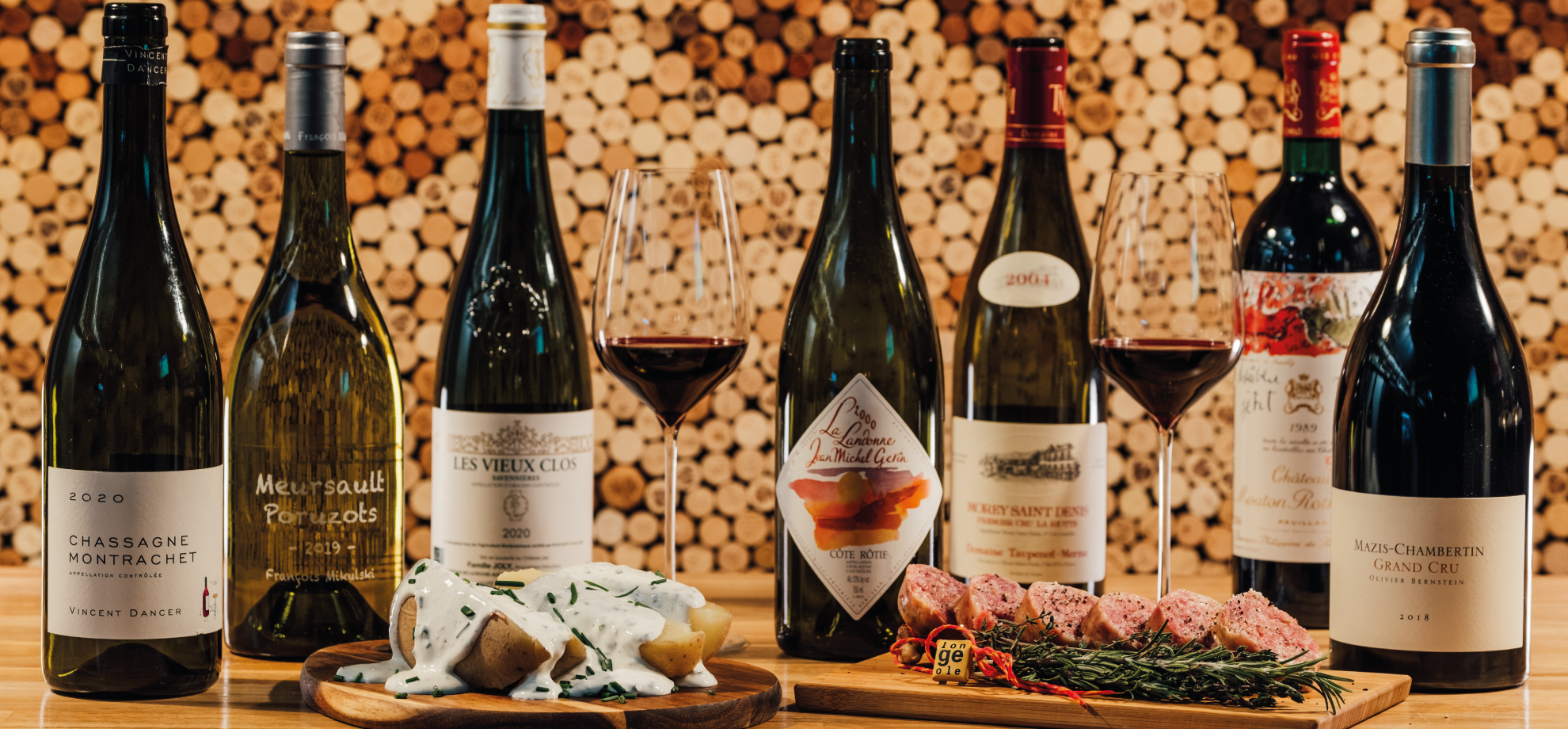 Contact
Route de Satigny 42b
1242 Satigny
Opening times:
Monday - Friday: 9:00 - 19:00
Saturday: 10:00 - 14:00 (by appointment)
Sunday: closed
Access: Private car parking available in front of the building entrance